Tatura Dressage Classic, Spring Showcase
21st/22nd November, 2009
Story and Pictures Berni Saunders - Page 1
When I accepted a judging invitation to the Tatura Dressage Classic I did so in order to help get some competition for people who would normally have a big trip to Werribee Park. Little did I realise what a magnificent complex Tatura is fortunate enough to have. I know that some of the breed shows are held there, but the insulated indoor arena, with beautiful stables, catering, camping and as I understand, a grassed outdoor competition area and safe sand warm-up ring - this venue has it all and competition organisers should consider the easy access and good country hospitality that everyone noticed and enjoyed.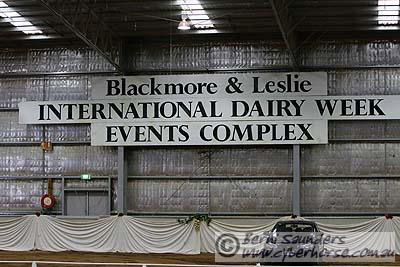 The event is the brain-child of the Terry family/ Sue Terry was a dressage rider and understands the need for competition opportunities if there is to be improvement. Her son Ben is passionate about dressage and is making his way to a career with horses. He is currently riding Torlea Evaluation, a handsome chestnut who is owned by the Bolmat Family and was campaigned by Katrina and her sister. Sue said, "Ben has done most of the work putting this event together, I think it is good that the young riders know what goes into running a show. We were keen to have something up this way to give everyone the chance for a practice before the Victorian Dressage Festival in mid December!"

Ben's dad, Duncan (pictured above right) was there to lend a hand and he was the test sheet collector as well as the scorer. The Terry's are to be congratulated for running a really rider (and judge) friendly event - I would recommend that people pencil next year in to their competition diary and enjoy a fantastic weekend in Tatura.

The judging panel for the weekend was Claire Wallis, Belinda Dawkins, Natalie Frew, Lou D'Elia, Judy Peel and Myself (Berni Saunders) - for judges with a late finish or early start the committee arranged for them to stay at the Whim Inn not too far down the road.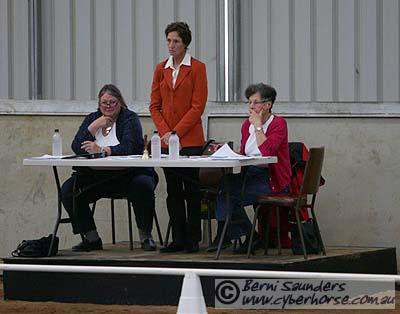 Natalie Frew, Judy Peel and writer Jennifer Holmes
form the judging panel for the Young Horse Classes on Sunday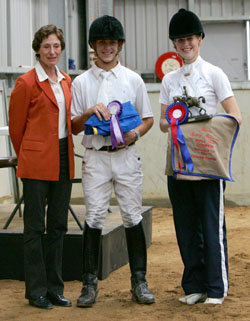 Judge Judy Peel with the Small Tour Championship presentation.
Ben Terry took out the Championship and Emmalee Western was
Runner-Up - they are congratulated by Judge Judy Peel.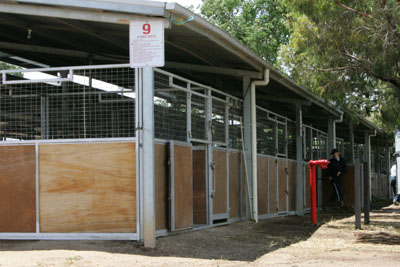 Above and below - 2 views of the magnificent stable block.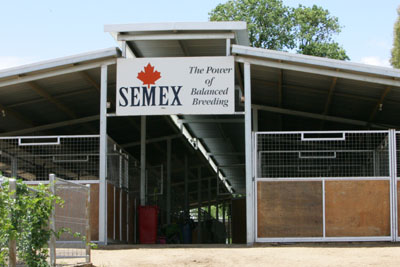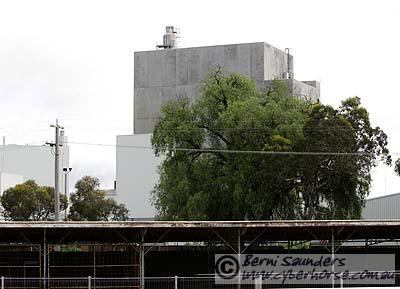 The skyline above the stalls and outdoor warm-up area.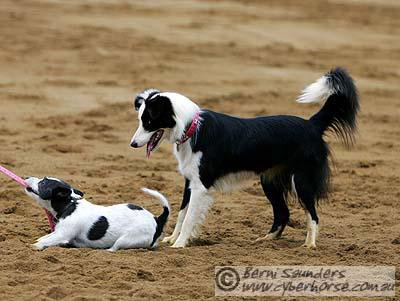 Zac (the Terry's Jack Russell) and Lillian (Berni's
Border Collie) provided the lunchtime entertainment.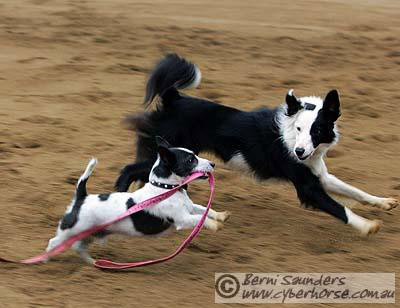 Go to Page 2 - Pictorial Results