®
The Only Equine Allwormer
Effective against tapeworms, bots, microfilariae and all other worms of horses
Equimax is a safe, palatable combination of PRAZIQUANTEL, a tapeworm killer without peer and ABAMECTIN, the new to Australia, 100% worm killer. Equimax brings to the Australian horse owner, for the first time, a horse paste that kills tapeworms, bots and all worms of horses in one simple dose.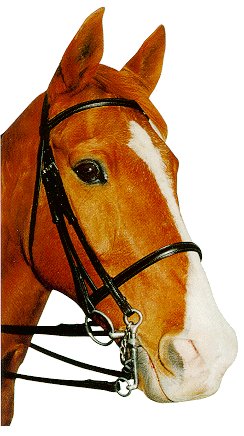 First Abamectin horse wormer in Australia

Abamectin is now released in Australia as a highly successful, highly effective worm treatment for horses. Trials show Equimax to be up to 100% effective against all worms of horses and bots. Abamectin combined with praziquantel gives results which are nothing short of spectacular to provide the broadest spectrum of worm control for your horse.

Praziquantel, now a tapewormer specific for horses

Because mectins (abamectin, ivomectin and moxidectin), do not kill tapeworms, Virbac has added praziquantel to abamectin to give up to 100% control of tapeworms as well as the control of worms and bots with Equimax. Praziquantel has been well known and respected as a tapeworm control in other animal species and now its benefits are available to Australian horse owners as well.


Palatable and easy to use
Equimax has a palatable oatmeal base which horses like and which eliminates any fuss or stress when dosing a horse. Combined with the simple syringe that is graded in 100kg weight markings, Equimax is very easy to administer.
A natural mectin component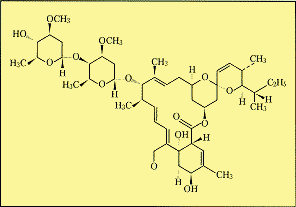 The abamectin component of Equimax is the parent chemical from which the ivermectin in Equimec is derived. Abamectin, ivermectin and moxidectin are all members of the family of macrocyclic lactones, although abamectin is the only one of the group that occurs naturally. This means that, unlike the others, abamectin is neither chemically modified nor from a modified organism, so it retains the natural high potency of this group of molecules. Today abamectin is produced in modern facilities by cultivating the natural organism Streptomyces avermitilis.
Safety
Equimax is safe to use in all horses including :-
Pregnant mares - There is no adverse reaction with up to twice the recommended dose. Pregnancy rate is unaffected.
Foals - Although treatment from 6 weeks is recommended, no adverse reactions have been detected at twice the recommended dose in foals trialled as young as 4 weeks.
Adult horses - No adverse reactions detected at five times the recommended dose rates. Breeding stallions may be treated without affecting breeding potential.
There have been no reported cases of toxicosis in horses treated with praziquantel.
Dosage
1 ml per 20 kg of bodyweight.
The contents of one syringe will treat one horse of 600 kg bodyweight. Each weight mark on the syringe plunger will deliver 5.4 g of Equimax paste which is sufficient to treat 100 kg bodyweight.
Environmental safety
Equimax is environmentally safe, in fact abamectin shows no evidence of detriment to dung beetle populations.
When to use Equimax
All horses should be included in a regular parasite control program with particular attention being paid to mares, foals and yearlings. Foals should be treated initially, at 6 to 8 weeks of age and routine treatment repeated as appropriate. Equimax Oral Paste for Horses is highly effective against tapeworms and gastrointestinal, cutaneous and pulmonary nematodes and bots in horses of all ages. Regular treatment will reduce the chances of debility caused by these parasites.
---
Worms in Horses | An Effective Drenching Program | Feedback Form
---


Virbac (Australia) Pty Limited
15 Pritchard Place, Peakhurst. NSW. 2210.
Freecall 1800 242 100 or Freefax 1800 508 608 or E-mail virbac@ozemail.com.au
© Cyberhorse 1997 - January 22, 1998