2009 Horseland Equestrian Australia
Interschool Championships
28th September - 1st October ... Werribee Park Equestrian Centre.
Story and Pictures Berni Saunders- Page 3
More Pictures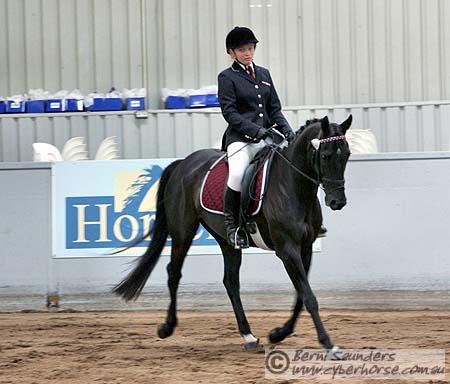 Euroz Monaco and Sarah Weiss from NSW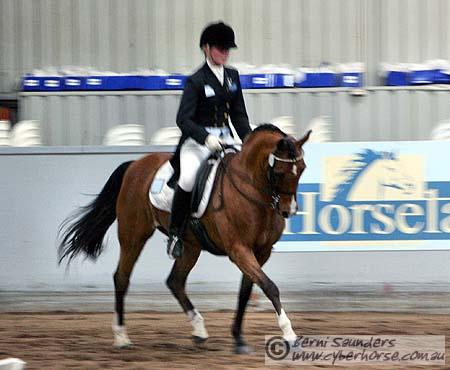 The delightful Arabian Pony Glo-Brook Legend and Tiffany Bignold

Sancha Butler and Goldshaft Moonshadow performing some very nice
half steps in the warm-up arena. They took part in the Medium classes.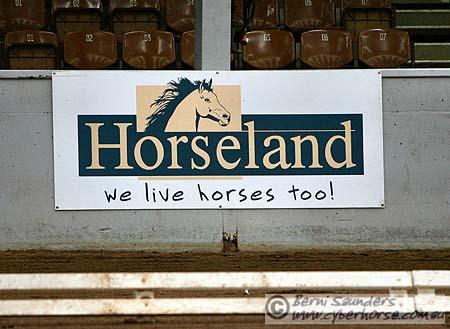 Horseland - a big part of the competition.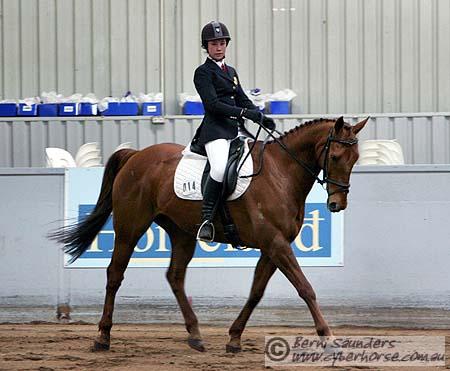 Interrupt and Hannah Korhonen-Bannister from South Australia.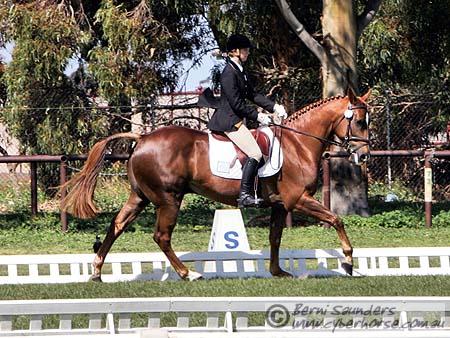 Isle B Jessie and Maddison Kidd from NSW

Le Moulin Rouge and Anna Macmillan from Queensland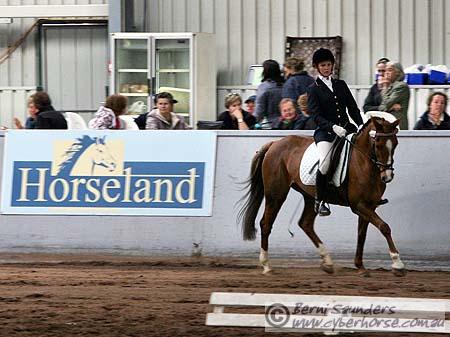 Madeline Farrington from the Northern Territory did a great
job on her pool horse (did not get his name) and lots of
cheers from her fan club - below.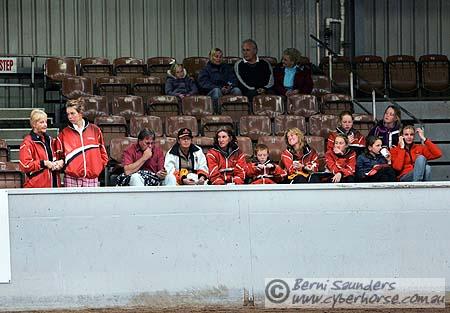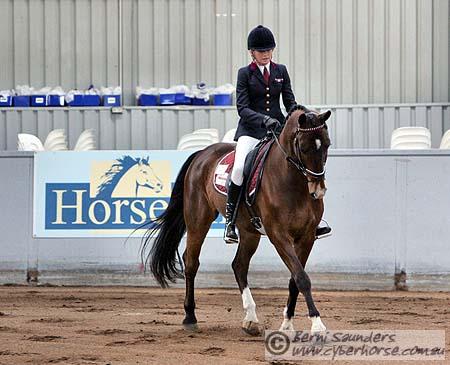 An elegant combination - Mon Ami Saramouche and
Chelsea Higgins from Queensland.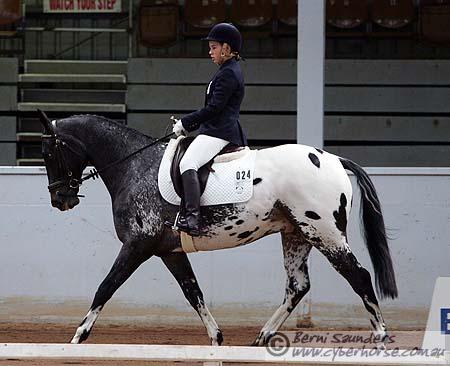 Adding some colour to the dressage -
Taylor Farley riding Mr Apples, representing Victoria.

Mt Tawonga Zac and Kym Henderson from the Northern Territory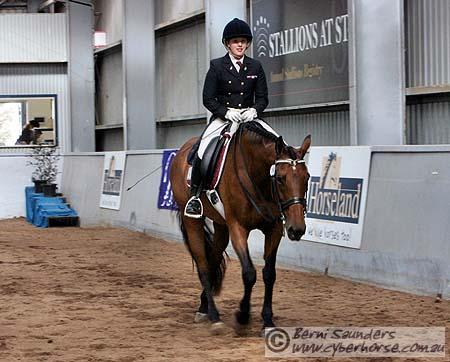 Queensland's Jessica Cham and Northern Veronique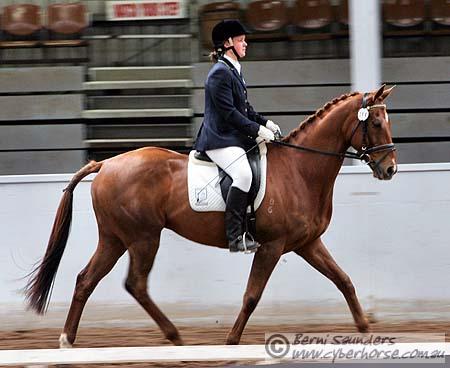 Our Entourage and Jessica Vlist (I think Van der Vlist?) from Tasmania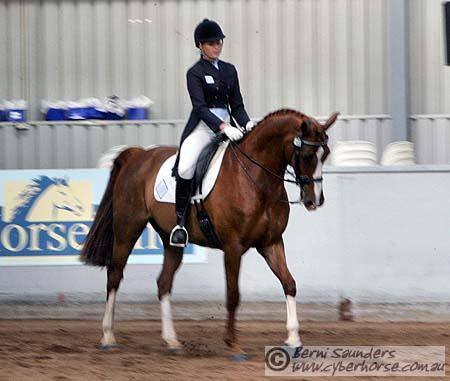 Pacific Prophet with Jane Doak from NSW in the Advanced Dressage