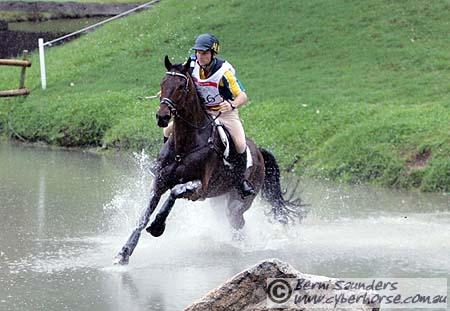 Shane Rose from NSW and All Luck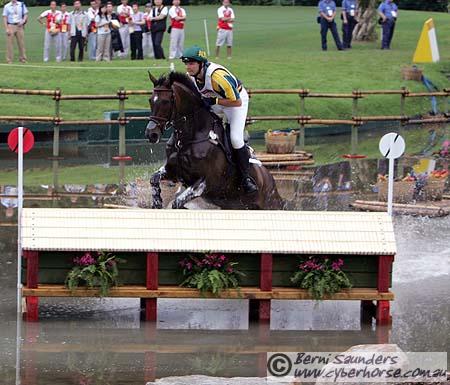 Clayton Fredericks (based in the UK) and Ben Along Time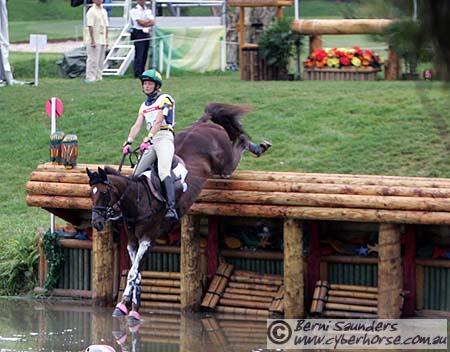 Above and Below - Lucinda Fredericks and Headley Brittania
Lucinda rides as an Australian & we are proud to have her on our team.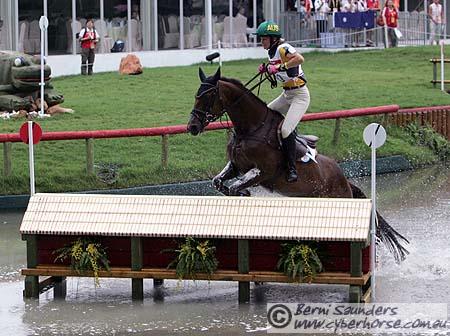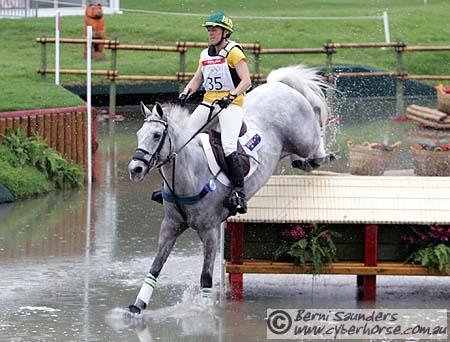 So close to an individual medal - Megan Jones & (Kirby Park) Irish Jester
A horse she bred, trained and won an Olympic silver medal on!
All the way from South Australia - making the town of Hahndorf very proud.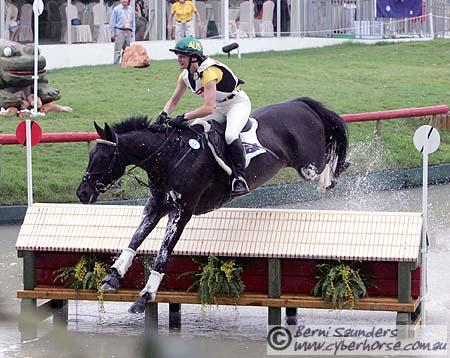 Above - the farmer and her stockhorse from WA
Sonja Johnson and Ringwould Jaguar

Below - Ava (former mount of Stuart Tinney) ridden by of Susanna Bordone of Italy. Included in this selection because she is an Australian bred warmblood by Aachen!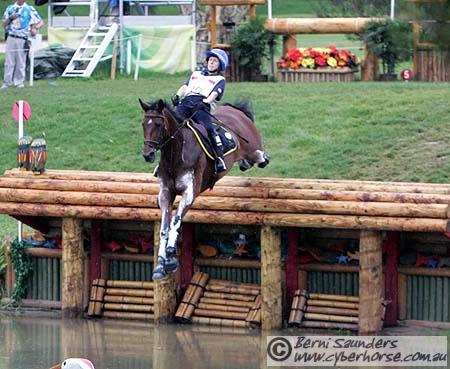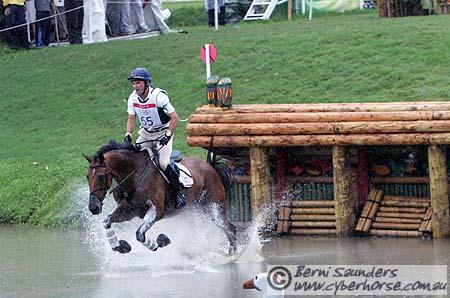 Phillip Dutton (pictured riding Connaught) was previously a medal winning rider for Australia. Now an American citizen and riding for the USA, these games were not to be the ones he hoped for. A misunderstanding in the weight of his jumping boots saw hm ultimately eliminated from the individual competition.
© Cyberhorse 2008 Cyberhorse