Results Saturday 14th February

Newcomers of the Year
Newcomer Small Pony, 12.2 hands and under
Ch DUNELM ROCKSTAR Julie Wood
Dunelm Rockstar was the Newcomer Small Pony and he was ridden by

Hayley Ackerley

who is a newcomer rider as well. Hayley and her mum Roz travelled all the way from Yarrawonga to be part of Barastoc and they were delighted with results. It is great to see hard work and dedication pay such rewarding dividends. Congratulations.
Res DUNELM LOOKING GLASS Helen Whitehead
Newcomers of the Year
The Bruce Chamberlain Newcomer Shetland
Ch ARAYLON JOSHUA Graham Hutchinson
Res LYNVALE LODGE JAZZ Tilly Charles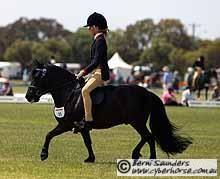 ARAYLON JOSHUA

Newcomers of the Year
Newcomer Horse
Ch

REQUEST

Rachel

Keskinen
Res

CREWE

Chanele

Hunter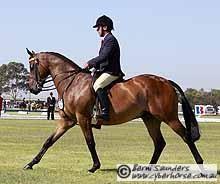 REQUEST

Newcomers of the Year
Newcomer Large Pony, over 12.2 and not over 14 hands
CH KARLANA OPENING NIGHT Raymond Butler
Res KOLBEACH CLASS L Warburton

Newcomers of the Year
The Alltech Biotechnology Newcomer Galloway
CH

DEBANLAY MADEMOISELLE

P & C

Lay
Res

LANGTREE CATCHPHRASE

Jan

Langley
| | |
| --- | --- |
| DEBANLAY MADEMOISELLE | LANGTREE CATCHPHRASE |
First Ridden pony
First Ridden Saddle Pony
1 ASCOT FOREVER AMBER Bobby Hammet
2 WILLOWCROFT SECRET WISH Danyel Riemer
3 ROSEAGLE MAESTRO Fiona McIntyre
4 DUNELM LOOKING GLASS Helen Whitehead
5 SIR AXLE OF CHEVAUX K, K & S Rowland
6 STANTON PARK RAVE REVIEW Katerina Paul
Leading Rein Pony
Leading Rein Pony Over 12 hands -12.2 hands
1 ROTHWELL FAIRY FABLE Michelle Labahn
2 FALCONHURST PUSSY GALORE Hayley Gears
3 VIEW BANK BALLAD Debby Cheeseman
4 RALEIGH HEIR APPARENT Nerrida Armistead
5 BECKWORTH RISING SUNBONNET Trudy Merlo
6 JUDAROO HELLO DOLLY Stephanie Jennison
Leading Rein Pony
Shetland Leading Rein (Riders 3 – 7 years)
1 MOONGALBA DOLOMITE E & H Murray
2 LODGE PARK STELLAR K, N & D Riemer
3 LIIANGI WHITNEY Sophie- Kate Shaw
4 BOJINDA LITTLE KIMBO Woolcock & Munday
5 CHATEAU GAY GRETEL Sue-Ellen Latham
6 FENWICK ODIE P Croft & B O'Bree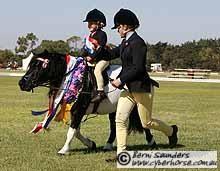 MOONGALBA DOLOMITE

Shetland Pony International Championship
Res

809

OAK PARK JEWEL
Champion

1076

TARA PARK ARIZONA

Holly & Emily

Murray
Best Music

143

CARAMIA BRODIE

Graham

Hutchinson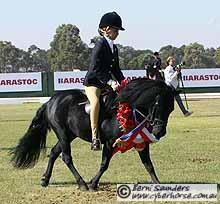 TARA PARK ARIZONA

Small Pony International Championship
Res 934 ROSEAGLE MAESTRO Fiona McIntyre
Champion 996 SILKWOOD ANGEL WINGS McMahon & McCormick
Best Music 940 ROTHWELL FAIRY FABLE Michelle Labahn

Show Hunter International Championship Under14 hands
Res

1220

WINGANA LOVING CUP

K Rayner &

A

Chipperfield
Champion

715

MERRINDALE FFANTASY

Grace

Joel
Best Music

715

MERRINDALE FFANTASY

Grace

Joel

Show Hunter International Championship over 14h
Res 958 SALISBURY MY GUY Jodie Van Breugel
Champion 1106 TIME GALLERY Lindy Young
Best Music 106 TIME GALLERY Lindy Young

EDINBURGH Horse Rugs In-Hand Challenge Final
Res

564

KOLBEACH CLASS


Champion

542

KEIRA PARK CASCADE

Elizabeth

Carlile

BARASTOC Large Pony International Championship
Res 918 RHYL FINISHING TOUCH Sally Turner
Champion 618 LEANDA HELLO DOLLY McMahon & McCormick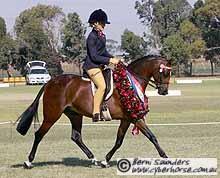 LEANDA HELLO DOLLY ridden by Chanel Hunter

Best Music
618

LEANDA HELLO DOLLY

McMahon &

McCormick

BARASTOC Galloway International Championship
Res 1237 Windarra Scottsdale
Champ 563 Kolbeach Circus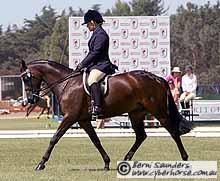 Kolbeach Circus ridden by Marcia Beard
Music 563 Kolbeach Circus

BARASTOC Horse International Championship
Res

625

LEMRAC'S DANCING POET

Barb Begley

& Demi Morrison
Champ

208

CONSEQUENCE

Tania

Hay
Music

382

GIFT

Rebecca

Groen
| | |
| --- | --- |
| CONSEQUENCE | LEMRAC'S DANCING POET |
Trans Tasman Showmanship Challenge
1

Amy Cleland

Aus
2

Katherine Climas

Aus
3

Sophie Sills

NZ
4

S

tuart Archibald

Aus
5

Grace Imrie

Aus
6

Kristie Hill

NZ
7

Brenda Kelly

NZ
8

Mark Weeden

NZ


T

eam

Australia
New Zealand

Go to Page 4 | Go Back to Main Index