RDA AUSTRALIA 2001
National Dressage Championships
For Riders with Disabilities
Friday 7th, Saturday 8th, Sunday 9th September.
National Equestrian Centre
K Road, Werribee. Victoria.
Friday's Highlights - Page 3
by Berni Saunders
Friday's warm-up competitions.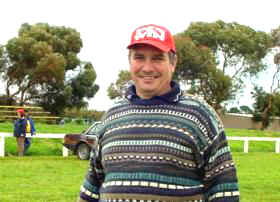 Rex Skinner (other half of Anne) was
Chief Steward - He did not stop all weekend. Great job.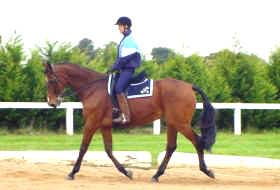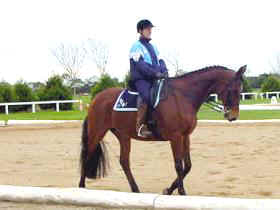 NSW Team member Janine Shepherd on her impressive horse
Rock of Gibralter - he is owned by Merle Speakman.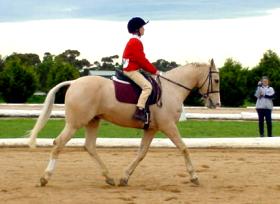 Adam Cheer from the ACT performed well on this delightful paly.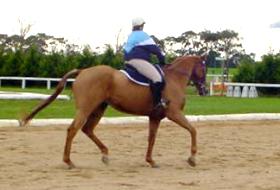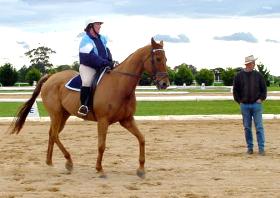 Katrina Clement on Southern Cross Zodiac
from NSW get some help in the warm-up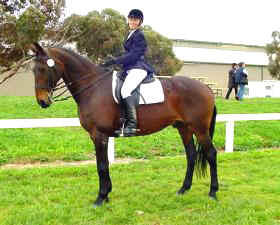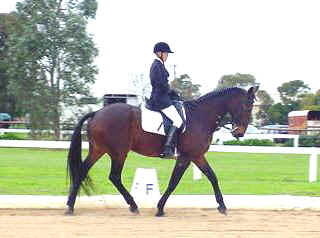 Anika Croaker from Queensland riding the tall and leggy 'Charlie'
owned by Ms. Julie Jagot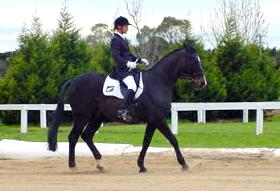 Jayne Craike from New Zealand riding Jane Goldthorp's
Kilof McOhl gelding Tribini McOhl (Beans). I thought back to 'Beans'
competition appearances with his talented young rider
Belinda Capelin - they were very much an up and coming
Victorian combination. Very sadly Belinda was killed in a
car accident and Beans moved in with Jane Goldthorp who is a
keen warmblood enthusiast from the district.
It was nice to see the horse out again.
Go Back to Index | Go on to Friday Page 4