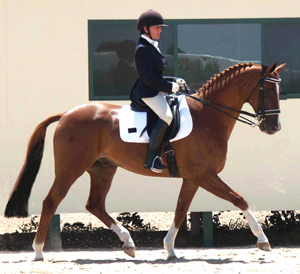 As a very keen competitor I have been involved in floating horses for many years. During that time I have made a lot of mistakes and learned that there is a right way. I have seen many others make similar mistakes, which may have been avoided if only the right advise could have been easily accessed.
Berni on Hollybrook Boston in January 2004 - Picture by Georgina Cattermole
This information has been compiled with the assistance of many knowledgeable people who are experts in their field, or like me are keen to assist anyone facing decisions regarding the transportation of their horses.
We hope that it will help to make the job of floating horses trouble free, and allow you to enjoy competitions, and focus on success in your chosen area of the sport.
My special thanks to:
Jeep Australia Ltd.
Barry Beattie - JR Easy Traveller Horse Floats
David Round - JR Easy Traveller Horse Floats
Anna Marsden - Equestrian Journalist
Matthew Townsend - Mechanical 'Whizz'
Bill Kelso - Hayman Reese Pty. Ltd.
Greg Rowe - Vic Roads
Andrew McLean - The Australian Equine Behaviour Centre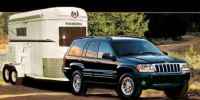 Jeep, Hayman Reese & JR Easy Traveller
- the perfect towing combination.