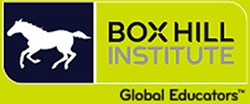 Box Hill Institute Horse Breeding student Paul Fiddian recently had the best hands-on preparation imaginable for a career in stud farming: He was given the opportunity to work at Victoria's famous Darley Stud – part of the thoroughbred breeding operation owned by HH Sheikh Mohammed bin Rashid Al Maktoum, ruler of Dubai and vice-president of the United Arab Emirates, with stud farms in the UK, Ireland, the US, Dubai, Japan and here in Australia.
With the help of his teachers at Box Hill Institute, Paul was able to spend two dream weeks as a real working part of the team The Seymour-based stud farm is arguably the finest in the state, boasting Reset, the sire of last year's Victorian Derby winner Rebel Raider as well as other established and young stallions, while Darley's Hunter Valley stud farm has produced some of the country's top prize-money-winning stallions. This includes Street Cry, the sire of this year's Melbourne Cup winner Shocking. For Paul, it was the opportunity of a lifetime, and cemented his decision to follow a career in stud farming:
"I got exposure to everything – vetting work, handling horses, teasing them, seeing whether they're ready to be mated. I saw a foaling which was nice and early at 9.30pm, often it happens later at night. I got to lead foals around. And I got to do it all not just watch it."
It's quite a career change for Paul, who previously had spent 13 years in the Public Service in Canberra, working for the Electoral Commission. But even though he hadn't had any handling experience prior to studying this year at Box Hill Institute, Paul had developed an interest in farming since he was a boy on his uncle's dairy farm, and later, enthusiastically following the pedigrees of racehorses. It took until now to make the big step, and the Box Hill Institute course – Certificate III in Agriculture (Horse Breeding) – and it's been the best decision Paul could have made:
"As soon as I started I just loved it. The teachers are fantastic, they all know their stuff. They're really switched on with what's going on. The course is really well run. And now I've got an appreciation for other equine disciplines, like riding, showing and eventing."
Now Paul has now been offered a position completing yearling preparation for another stud which he hopes to commence shortly. From there he hopes to work a breeding season here and overseas, and his ultimate dream is to run his own stud farm. Working at the "jewel in the crown" of international stud farming has certainly helped.
"Darley is a magnificent property. You see these horses on the track and you'd never think you'll actually get to work with them. I got the opportunity. And it confirmed what I wanted to do. I'm so glad that I did it. I've made the right choice."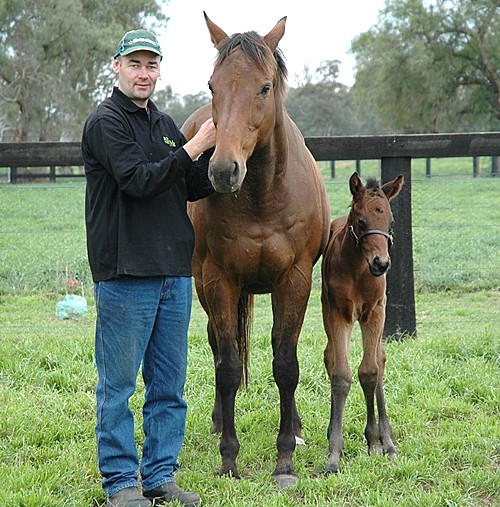 Box Hill student Paul Fiddian at Darley Stud with Belle and her Commands filly
---
Applications are invited for Certificate III Agriculture (Horse Breeding) 2010 course.
The course runs three days a week from Box Hill and practical training venues.
Students with previous horse experience or industry qualifications are invited to apply for (RPL) Recognition of Prior Learning to fast-track them through their qualification.

All enquiries should be directed to Course Co-ordinator
Melissa Alexander on 8892 – 2061 or email m.alexander@bhtafe.edu.au


For more information go to www.bhtafe.edu.au/Courses/CAG31.htm
Box Hill TAFE - Melissa Alexander Media Release