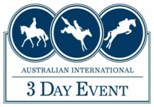 Cross Country Results
Saturday 13th November, 2009
The demanding course took it's toll and the leaderboard changed significantly at the end of the second phase of the competition.

The leader of the 4 star competition at the completion of day 2 was Stuart Tinney (right) on Vettori. A Fantastic cross country round with only 11.6 time penalties to deduct saw them shoot up the leaderboard from 14th to 1st.

Megan Jones on her Olympic silver medallist Kirby Park Irish Jester were the 4 Star leaders with versatile NSW rider Heath Ryan in second place. Irish Jester had one jumping fault and 28.8 time faults which saw him overtaken by his stable mate Kirby Park Allofasudden with only 18.8 time penalties to add to their great dressage score of 47.30. Irish Jester slipped down to 6th Place after day 2.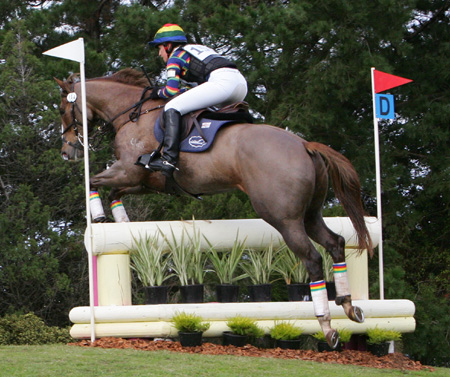 Megan Jones and Kirby Park Allofasudden
Luke Jones on Soul always seems to give himself a chase with his dressage scores but the gutsy pair worked miracles with an outstanding and gutsy ride cross country to record only 6 time penalties which moved him up from 26th after the dressage to 3rd after day 2.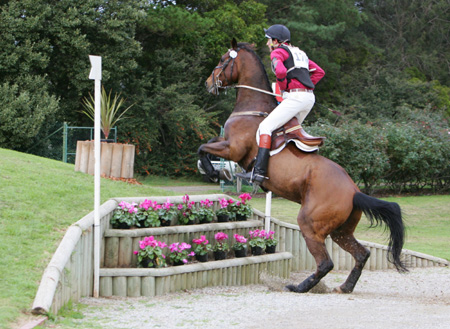 Luke Jones on the gutsy Soul have jumped their way into contention.
Amanda Howell always puts in a great all round performance and was well within reach after the dressage on 11th place. This attractive combination had no jumping penalties and 26 time penalties cross country and this brought the day 2 finish up to 4th.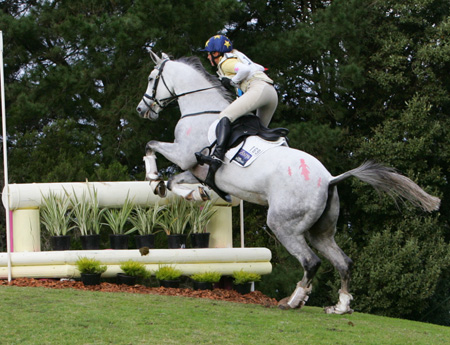 Amanda Howell and shows great style on Koyuna Tora Bora
New Zealand competitor Blair Richardson riding Spend Up finished dressage day in 20th place but a clear jumping round and 22.4 time penalties allowed them to finish day 2 in 5th place and well within reach.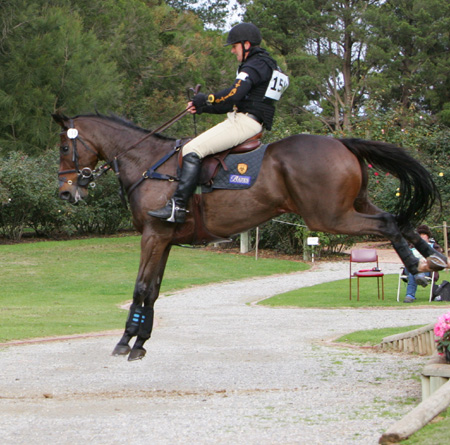 Blair Richardson on Spend Up show their brave and conquering style.
Notable casualties of the 4 star course were versatile NSW rider Heath Ryan on Mystery Whisper who had three refusals and so was eliminated. The Beijing Olympic combination Shane Rose and All Luck had refusals at jumps 7 and. 13 and retired at fence 19. Duel Olympian Wendy Schaeffer did not enjoy home town advantage and a fall at fence 12 saw Koyuna Sun Dancer, out of the race. Koyuna Sun Shine had refusals at fences 10, 15 and 24 and this spelt the end for Wendy and Sun Shine. Her third ride Koyuna Sun Magic had two refusals for 40 jumping penalties and their time saw 42 penalties added to their score so they finished in 16th place and will need some heavenly intervention on showjumping day to bring them up to a winning position.

Chris Burton and Holstein Park Leilani had a fall at jump 17 and the rules determine that falls now go hand in hand with elimination.
Results CCI ****
In the CCI ** class Katja Weimann on her fabulous grey Pluto Mio topped off their foot perfect performance in the Dressage ring with a cross country round with no jumping or time penalties. They finish day two with just 42 penalties in the bag ... however NSW rider Emma Scott on Jenbern Monyana is close on her heels having put in another faultless cross country round leaving her with just 46 penalties from day 1. Shane Rose ended day 2 in 3rd place on Koko Black and Katja Weimann put in another splendid fault free cross country round on Tomahawk Tom and they carry over the 48.1 penalties from day 1.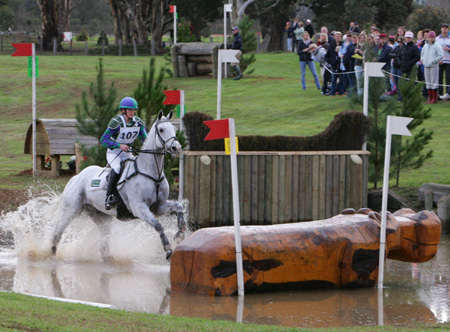 Katja Weimann on Pluto Mio - still leaders after day 2.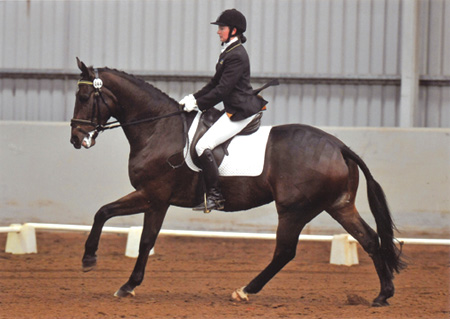 The dressage style of Emma Scott and Jenbern Monyana
Results CCI **
Beijing Olympian Shane Rose (pictured right) maintained his slim lead after day 1 (51.50) on Statford Novalis to stay ahead of Claudia Graham on Park Street Vision (51.80). Both contenders for the top spot in this class put in a fantastic cross country performance with no jumping penalties and 8 time penalties for Shane and 8.4 for Claudia.

I was particularly pleased to see reward for hard work and effort for Claudia as she had some set backs earlier in the year with her horse and has covered all bases to see this disappointment fade as she enjoys the accolades of two superb days riding, thus far. She is a tenacious competitor and has put Shane on notice that he will not take the prize without a fight - go girl!

Andrew Heseltine rode Warrgeo Windchester in a truly efficient cross country round with only 1.2 time penalties. This score lifted his placing from 24th after dressage to 3rd and he is now knocking on the door of success should he maintain form in the showjumping.

Megan Jones and Westbury Park Irish Grove finished day 1 in 10th place with 59.00 penalties. A flash cross country round with no jumping penalties and just 11.2 jumping penalties saw them jump up to 4th. This is the reigning Olympic Team Silver Medallist so expect much. Megan has come such a long way since she attended the 1996 Olympic Games as a groom for fellow South Australian Wendy Schaeffer. Megan has represented Australia at the highest level of the sport and is now a world renowned star in the sport of Eventing.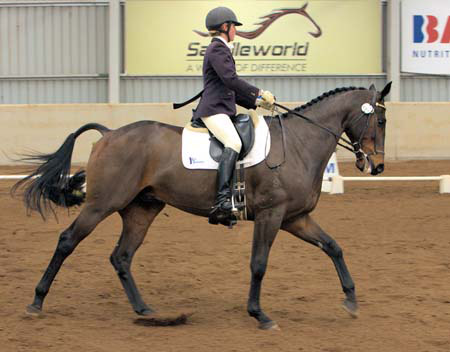 Park Street Vision compliant in the dressage phase.
Results CIC **
The final day of showjumping is sure to be action packed and lots of fun. With the prestigious 4 Star ranking for this event, Australia is one of just a handful of International eventing competitions to meet this exacting criteria.