Virtual Equestrian
Forums
Dressage
Eventing
Showjumping
Show Ring
Virtual Saleyard
Information
© Cyberhorse 2008
Isabell Werth is a Mum!
Isabell Werth is a Mum!
Story and Pics Kelly Bauer

Friday 30th October, Isabell Werth gave birth to a healthy baby boy.
'Frederik' measured 51 centimetres and weighed in at 3521grams. Isabell's partner Wolfgang Urban, the former Karstadt chief is Frederic's father.

The birth comes after Isabell posted an update mentioning how baby Frederik was not settling in her belly when she played Beethoven, instead he would relax while she gave riding lessons… the little man definitely knowing many of the top secrets of dressage before he even came into the world!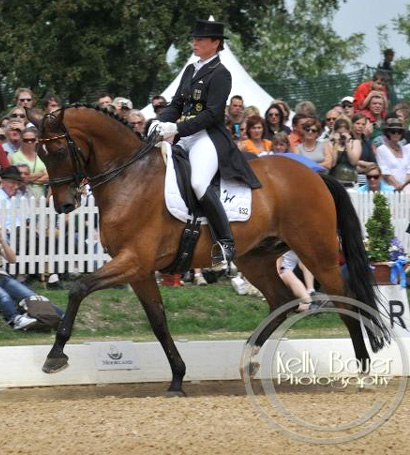 The post on Isabell's website:

"Meantime I dropped my riding since my pregnant belly gets in the way all the time. Of course I am in the barn every day giving riding lessons. They say that babies realize a lot of their environment. Our son, yes, we are expecting a son, probably has already learned a lot about entering the center line or riding a nice extension. Dressage lessons instead of Beethoven - that supposably relaxes also. The horses are relaxed as well and they are all in a good shape. I am anxious how it feels to ride them beeing selender and slim again. But I guess I have to be patient a little while."

Isabell Werth's website
http://www.isabell-werth.com/index_english.phpkönnen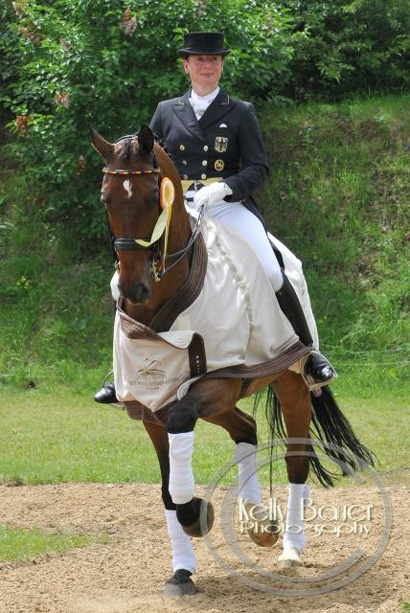 © Cyberhorse 2009 Cyberhorse
22 October 2018
Featured Horse

Click on Me
Featured Stallion

Click on Me
Featured Listing

Click on Me
Awards
Correspondents