Emma Scott and Jenbern Monyana
Win Gwaihir Stud Australian Young Event Horse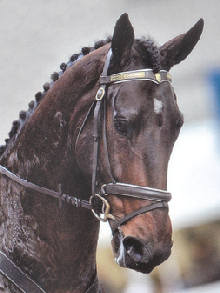 Emma Scott, well-known for her success with her talented event horse Mustang, showed that she has another rising star in her stable at the Sydney International Three Day event.

Emma's bay gelding, Jenbern Monyana, took the honours in the 6 year old class which put them through to the final, judged by Andrew Hoy and Roger Fitzharding.

The aim of the competition, sponsored by Gwaihir Stud, is to encourage trainers and breeders to produce and present young horses which exhibit the potential to make a world class three day event horse. The judges were looking for an athletic, loose moving horse with a promising jumping technique that, with correct training, will develop physically and mentally into a strong three day event horse.

Jenbern Monyana showed his class throughout the three sections of the Six Year Old judging covering Dressage, Jumping and Conformation & Type. The top three from each class then went through to the final where Monyana was declared the Champion from all three age groups.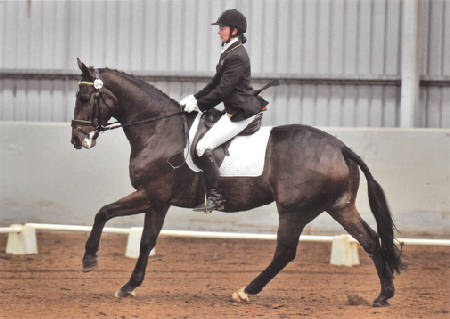 The sponsor of the class, Genevieve Ross of Gwaihir Stud was impressed with the high quality of all of the finalists but agreed with the judges that Jenbern Monyana was a
"clear winner with a fabulous gallop that clinched the Championship".

Family connections provided Emma with this wonderful young horse sired by the thoroughbred stallion, Hegamony. Emma's aunt owned the mare, Blora Sky Jewel, sired by Chris Chugg's imported Hanoverian stallion and World Cup show jumper, Sky High. Emma's brother started Monyana's education before Emma took over his competition career.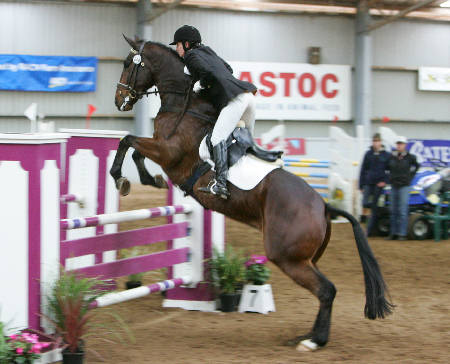 This win has added to the list of Emma's recent successes both on and off her horses. In addition to top three placings at many of Australia's biggest events on both Mustang and Jenbern Monyana, Emma was the runner-up in the Palmer Higgs Marketing Development Award held during the 2009 Melbourne Three Day Event. During the course of the competition, Emma demonstrated to the panel of judges that she had the potential to be an "Eventing Superstar", not only through her skills as a rider but also through her "marketability".

There is no doubt that we shall continue to hear about this young lady and her horses!