Countdown to a Special Event
Clinics for Riders and Spectators
Story and Pictures Berni Saunders
Just a little over a week to go before Debbie McDonald arrives in Australia in September 2009 to give a series of rider clinics ... and spectators are most welcome.

I have heard the exciting news that Debbie's NSW clinic will be made into a training feature for the outstanding USA site www.dressagetrainingonline.com. This fantastic resource is of great value to all dressage enthusiasts - particularly those with a competitive bent as judges marks and good test riding are high on the focus. DTOL is a particularly good personal development tool for Australian judges who understand the need to check their ideas against the best international judges officiating at the top international events.

It will be great to see Debbie's Australian visit ... along with our wonderful horses & riders showcased to the rest of the world on DTOL.

Debbie 's lessons will have lots of relevance as she has a similar background to many Australian riders, who fit their passion into the demands of a 'real' life with a family and other duties to juggle. She is known to be a rider friendly instructor with great communication skills and a special gift for getting her message across.

Check out the dates and be sure to put a day aside to catch Debbie in your state. I will be getting to Balmoral to meet the lady herself and hope to see support for her clinic - we need people like this sharing their knowledge and experience with Australian riders!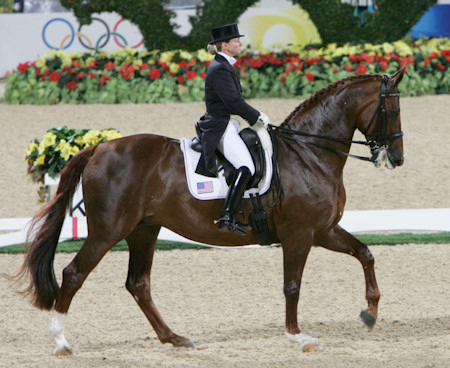 CLINIC DETAILS
Victoria
Clinic Dates: Thursday 3rd September 2009 - Friday 5th September 2009
Balmoral Equestrian Centre
299-305 Harkaway rd, Narre Warren North 3804
Melways Ref: 109 G5
website: http://www.balmoral.info/
email: contact_balmoral@hotmail.com
New South Wales
Clinic Dates: Monday 7th September 2009 - Wednesday 9th September 2009
(Following directly after the NSW State Dressage Championships)
Australian Equine and Livestock Events Centre
503 Goonoo Goonoo Road, Tamworth, NSW 2340
website: http://www.aelec.com.au/
Western Australia
Clinic Dates: Monday 7th September 2009 - Wednesday 9th September 2009
Clinic Location: The Venue is still to be determined
Please check back soon for updates.
All places are limited - so book early to avoid disappointment
For further information or Clinic Application Form
contact Jacqui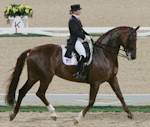 Debbie McDonald Tour - Australian Web Site