Pferde International, the biggest show held in the South of Germany kicked off today in München-Reim. This year offering a massive 100,000 € prize money for the dressage alone, and with the Inclusion of the "Masters" event, some of the biggest names in dressage are here to compete. Princess Natalie Sayn-Wittgenstein, Kyra Kyrklund, Hubertus Schmidt, Isabell Werth are just a few of the competitors strutting their stuff over the four days.
The big draw card in the dressage today was the Nürnberger Versicherungsgruppe
International Dressage Competition CDI*** - Grand Prix. At 11am the class was underway with the warm up ring quickly becoming a major attraction for the dressage enthusiast. One of the highlights of these shows is the ability to watch some of the best riders in the world warming up. The different tactics and approaches to the warm up as well as the horses ability, temperament and willingness are all publicly displayed.
The first competitor In quite a tough class was Olag Klimko riding his brown 16 year old gelding Highlight 36. Another 26 Grand Prix competitors and the class was wrapped up by Hubertus Schmnidt riding his second horse Donnelly 3.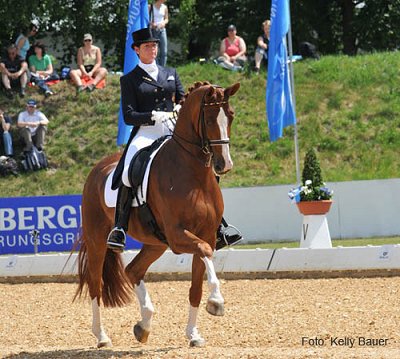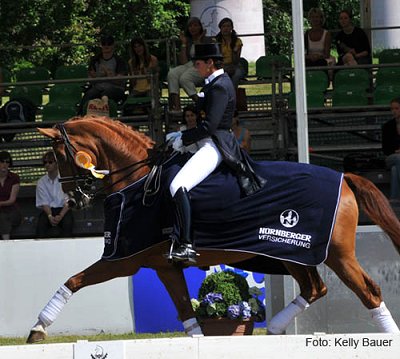 The winner of the Grand Prix riding her beautiful Chestnut mare
Wakana was Ulla Salzgeber with a score of 72.340%.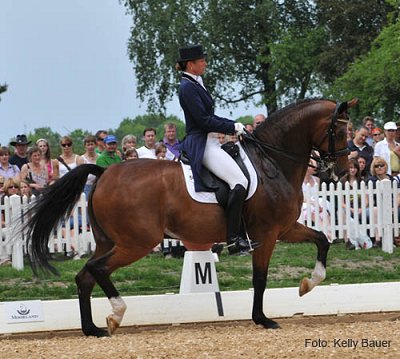 Second place went to Anja Plönzke riding the brown 10 year old
Gestüt Tannenhof gelding Le Mont d'or with 70.596%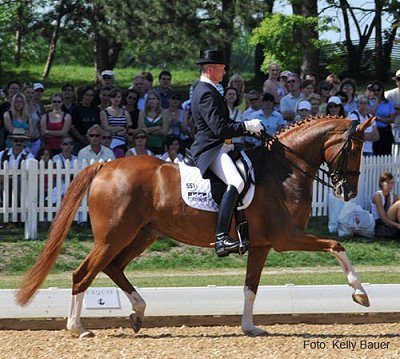 Third place went to Hubertus Schmidt riding the 8 year old
Westfalen gelding Donnelly 3 with 69.617%
Results from the Grand Prix, and all other classes are available at:
www.pferdinternational-muenchen.de/PI2009/sport/pi2009.htm?uid=2145
You can also view the tests live on www.clipmyhorse.de