Hong Kong 16th August
Much international expertise and material went into the design and creation of the fences for the Olympic Jumping competitions at the HK equestrian venue (Shatin).
Designers shipped six truck loads of fence material totaling 400 cubic metres of building parts to Hong Kong. The last bits arrived by airfreight only yesterday's said fence builder Frank Rothenberger (GER).
Rothenberger built the 30 different fences with FEl-Technical Delegate Olaf Petersen (GER) and course designer Leopoldo Palacios (VEN) and Steve Stevens (USA). Their combined expertise stretches back to the Seoul 1988 Olympic Games when PETERSEN built his first Olympic course.
The motifs for all the Hong Kong fences were taken from Chinese history and culture. They will be different every day and spot eye-catching features.
Rothenberger's team has been building the fences since February this year? using wood, plastic, aluminum, steel and glass fibre mats.
What makes a good fence? It must be eye-catching but transportable; not too heavy but stable and durable; and it must absorb gusts of wind without toppling over easily.
The most complicated fences to build were 'Dragonboat', which features dragons and 'Skyline of Hong Kong One fence was made in China. 'The designers sent a picture of red wooden doors with very elaborate carvings. I could not do that but found the builder of these doors in China and they made the doors for us, shipping them directly to Hong Kong, said Rothenberger.
Red and gold are the preferred colours, the 'gold' derived from metallic powder dissolved in clear varnish.
Asked which of the fences is the most beautiful, Rothenberger responded simply: "All are beautiful but some even more so than others"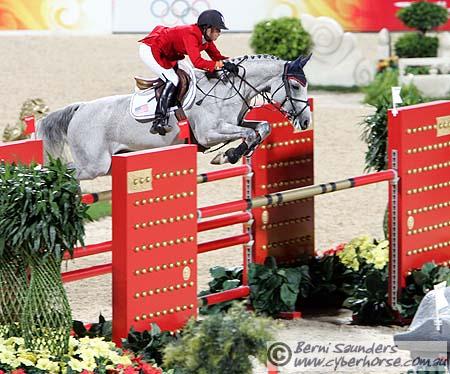 © Cyberhorse 2008 Toni-Anne Collins