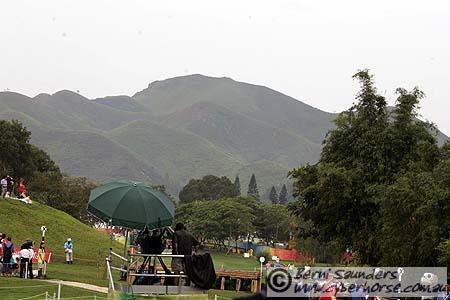 For those of us unable to make the trip to Hong Kong here are a few pictures taken from around the Beas River Olympic Cross Country course. Our thanks to Berni Saunders for sending us these pictures so that we can get a feeling of the atmosphere for the gruelling cross country competition. The grounds look amazing and full credit to the organisers for creating a masterpiece that withheld the onslaught of monsoonal rain prior to the competition.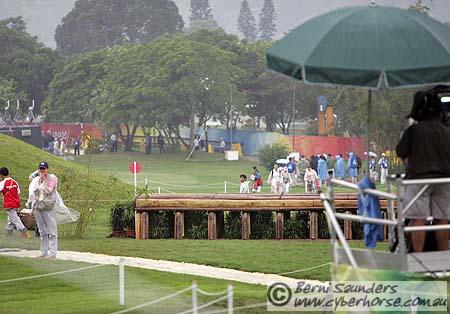 Above - The third fence on the course and below - the water jump.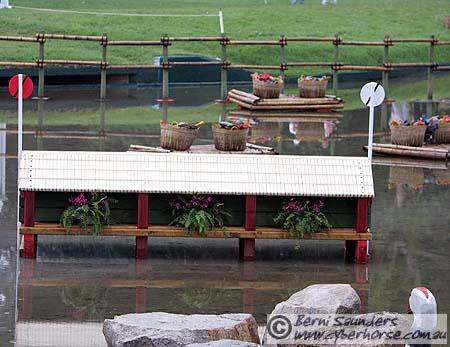 The Panda jump - showing the influence of the Chinese culture!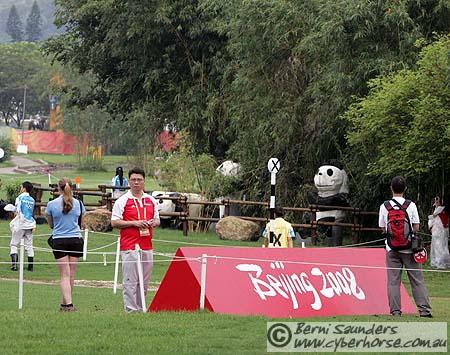 For more official information about the Beas River Equestrian Complex - click here
The cross country course was designed by Mike Etherington-Smith, who also designed the 2000 Sydney Olympic cross country course. The Equestrian complex was created on the grounds of the Hong Kong Jockey Club's Beas River Country Club and the adjacent Hong Kong Golf Club.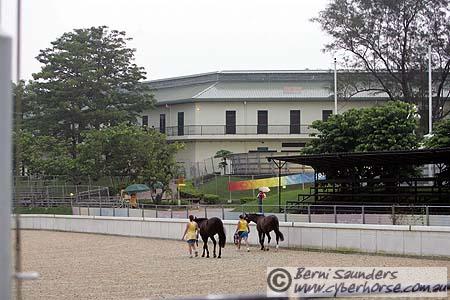 The warm up areas and tracks at Beas River Equestrian Complex.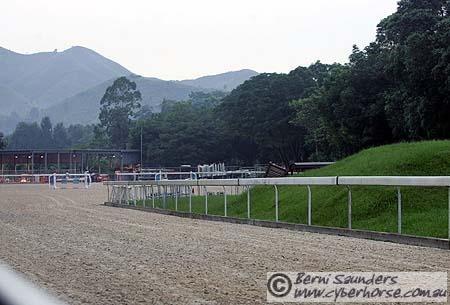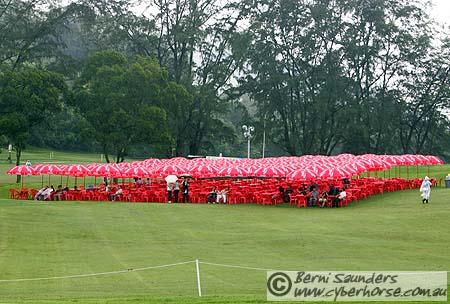 In preparation for the weather - brollies for the spectators and cooling tents and mist fans for the horses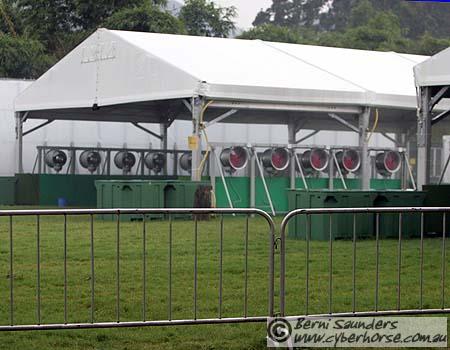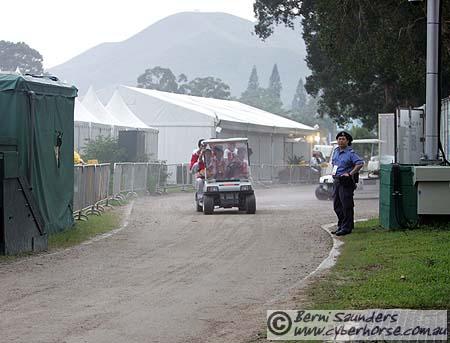 For all Olympic results, click here to visit the official Olympics website
- Team results Eventing click here
- Individual results Eventing click here
© Cyberhorse 2008 Berni Saunders