After watching the highlights of the horse's careers on the big screen, it was time for the crowd to move away from the marquee and enjoy the parade of former champions as they officially take up residence at their retirement home.

First out was everyone's favourite grey - Sub Zero or "Subbie" to his many friends. There is not too much about interacting with people that Subbie needs to learn, as he is in hot demand as an attraction at many public gatherings. He delighted us with his good looks, cool temperament and his skill at taking a bow.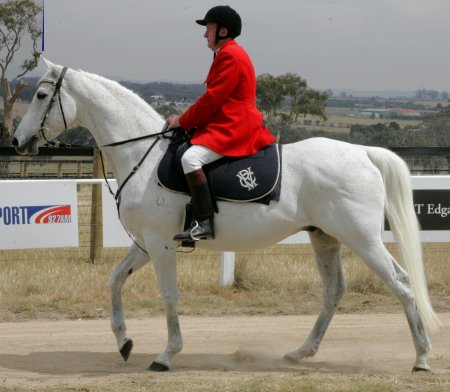 Sub Zero and long time partner Graham Salisbury.
Next out was Might and Power who thrilled us all when he was in his prime.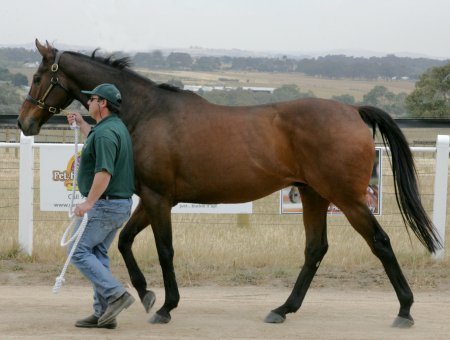 Might and Power
Doreimus was excited by the crowd and could not resist the temptation to assure us all that he was still as sprightly and keen as ever. His handler did a great job and assured him that quiet good manners were more important than speed and winning, on this occasion.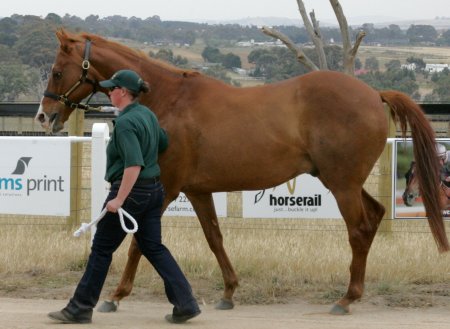 Doreimus
The horse from heaven - Saintly, was next out and his spectacular Melbourne Cup win for the legendary trainer Bart Cummings will never be forgotten. Saintly will continue to thrill crowds for many years to come in this 'living museum' that is his new home.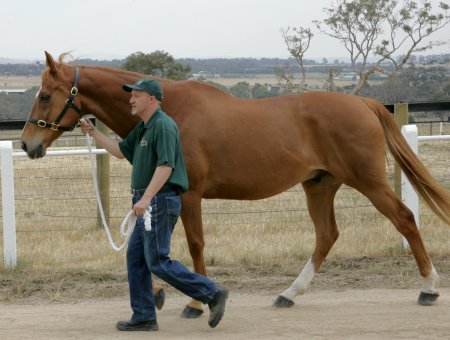 Saintly - Above and below, showing his form as he trots
around his 'paddock with a view' at his home for life at Woodlands.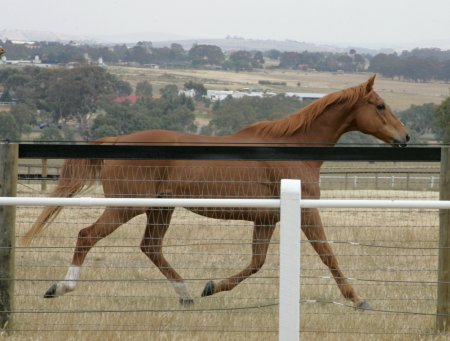 The magnificently dappled brown, Sky Heights looks as good as he did in his prime when he won the Caulfield Cup.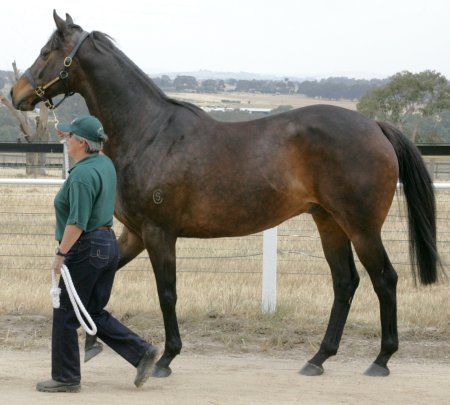 Sky Heights
Rogan Josh has bought a great deal of joy to his owner and connections and
Wendy made the trip from WA to bring the Cup and say hello to her old friend.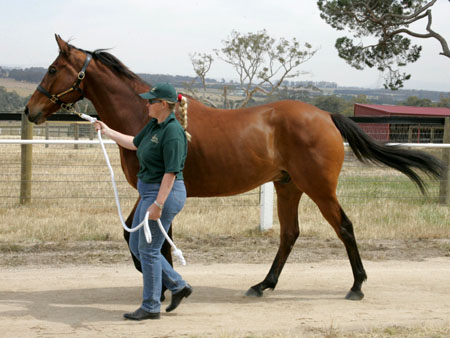 Rogan Josh